Unleash your ideas and achieve more.
We want to help you build the product that will suit your current needs and grow with you to become the product that expands your world.
Our team believes strongly in the advancement of the profession and field. We are proud to be individual members of these professional organizations:
Core Team
Co-Founder, President, Senior Engineer
Robert Stemp is the co-founder and innovator behind NGC Technologies and is interested in helping people and companies make the products of their dreams into real, long-term opportunities for growth. He has the insight from experience to understand what our customers need from their products and find the best ways to make it work for them.
Robert studied electronics engineering at Oregon State University and then did graduate studies in both electronics engineering and systems engineering at Colorado Technical University. From there he found jobs in product development, but felt they didn't go far enough to fill the customers future needs. So with his partner, Robert started NGC Technologies so that he could go that extra mile.
His experience spans from project management, seeing everything in the big picture, to electronic design, looking at the smallest detail of the smallest parts. He has work experience in the following areas:
Product development from idea to production;
Microprocessor- and microcontroller-based design with focus on sensors, analog signal conditioning, and wireless sensor design;
Failure analysis with prevention emphasis;
System and component quality control test design;
Algorithm development;
Identifying areas for improvement in products and processes;
Development of sensor standards and protocols.
Robert also seeks opportunities to give back to the community he's in and looks forward to contributing and building a sustainable world, or at least starting with one corner and working out from there. Towards that end, he works with local businesses to improve their systems to better serve their patrons. He also works with the Institute of Electrical and Electronics Engineers to develop and update standards of practice as technologies grow and emerge.
When he's not working, Robert reads a lot of books and drinks a lot of coffee while going on adventures to mountains and forests with his wife.
Robert is a licensed professional engineer in the state of Illinois.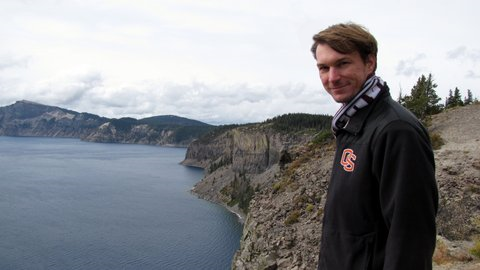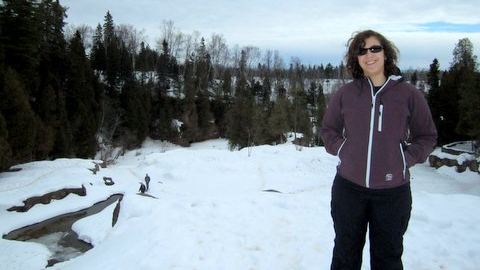 Co-founder, CEO, Senior Analyst
Lara Peguero is the co-founder and motivator at NGC Techologies where she is passionate about creating solutions that help make the world a better place. She has the creativity and drive to envision the future while being able to remain grounded and focused on the small tasks required to get there.
Lara studied Nuclear Engineering at Rensselaer Polytechnic Institute as an undergraduate, at University of Wisconsin-Madison as a post-graduate student studying fusion and plasma physics, and at Oregon State University as a graduate student studying reactor modeling and analysis. She has worked at several national laboratories advancing the state of the art in nuclear power and promoting the peaceful use of nuclear technology. Her current work in this field has been focused on reactor physics modeling for the reduction of highly enriched fuel use around the world. At NGC, Lara brings a unique perspective to the product design, particularly in risk, statistical, and materials analysis.
Lara also seeks to encourage students, especially girls, to not only study but to find enjoyment in the STEM fields. She frequently volunteers at STEM events in the Chicagoland area.
When she's not wearing the boss hat, Lara rock climbs, reads books, knits, goes running with friends, plays any number of instruments, volunteers at a local cat shelter, and goes on adventures with her husband.